Lamborghini Huracan Grigio Lynx Drives Doctor Strange In New Superhero Movie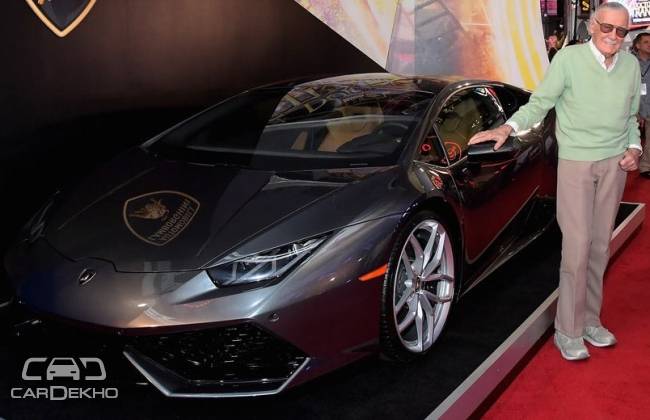 Doctor Strange, the new superhero movie from Marvel features the Lamborghini HuracánGrigio Lynx being driven by none other than the superhero himself, Dr. Stephen Strange (Benedict Cumberbatch). This Lamborghini Huracán Grigio Lynx was even present at the red carpet event of the movie in Sant'Agata Bolognese and Los Angeles. This latest superhero movie from Marvel has made its box office debut on November 4, 2016 and superhero fanatics are lined up to catch a glimpse of the Emmy award-winning actor Benedict Cumberbatch as Doctor Strange. The story of the movie begins with Dr. Stephen Strange, one of the top neurosurgeons in the world, getting into a road accident in his Huracán and losing the ability to use his hands.
The Lamborghini Huracán is a replacement of the Gallardo and is all-new supercar. It features a 5.2-litre V10 engine which churns out 610.47PS of power and 560Nm of torque. This block is mated to a seven-speed dual clutch LDF (Lamborghini Doppia Frizione) gearbox. Furthermore, the car has an electronically controlled all-wheel drive system (Haldex gen. V) with rear mechanical self-locking differential. All this work together to propel the car from 0 to 100kmph in just 3.2 seconds and all the way up to 325kmph. In India, the Huracán takes on the likes of the Ferrari California T and Audi R8.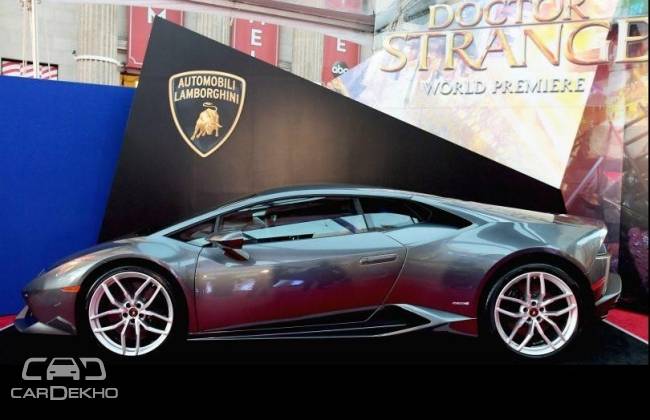 "Lamborghini was unquestionably the perfect fit for this project as the Huracán naturally unleashes one's inner superhero. The unique story of this new kind of hero mirrors that of the raging bull's visionary founder Ferruccio Lamborghini; a man capable of creating cars that induce dreams in those who see them and thrills in those who drive them," said Stefano Domenicali, Chairman and Chief Executive Officer, Automobili Lamborghini. "Much like many Lamborghini owners, Doctor Strange is a bold, ambitious and pioneering character who reaches beyond the realm of the ordinary and thrives in any situation, despite the challenges ahead."
CarDekho
Lamborghini Huracan Grigio Lynx Drives Doctor Strange In New Superhero Movie
Comments
comments