Only Cycles And EVs Will Be Allowed To Enter The Middle And Inner Circles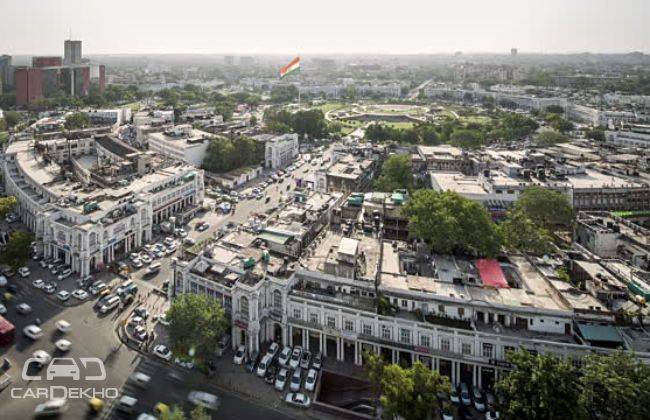 From February 2017, cars and all other vehicles with an internal combustion engine will be banned from entering the middle and inner circles of Delhi's Connaught Place (CP). The said circles will count under an exclusive pedestrian zone for a period of three months. This initiative has been taken in order to decongest the area from the sea of vehicles which the market attracts every single day of the week.
In a meeting headed by Venkaiah Naidu, union urban development minister, this plan was passed as a pilot project on January 5, 2017. People traveling towards the iconic market in their cars will have to park their cars in designated slots at Shivaji Stadium, Baba Kharak Singh Marg and Palika. From there, they can opt for a free shuttle service towards the main CP market. Approximately 3,172 cars can be safely parked in lots available at the three localities stated above. Currently an average of only 1,088 vehicles are using the space available.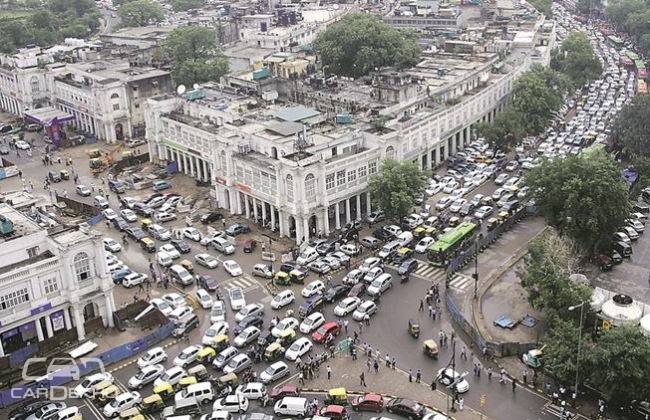 Police and New Delhi Municipal Corporation (NDMC) will take advantage of this initiative to promote 'park and ride'. People can hire cycles or battery-powered vehicles and enter the restricted-entry premises as per their needs. The long-term plan is to free up enough area and make CP a happening place, with sound and light shows, sidewalk cafes, public plazas and street festivals running round the year.
Pedestrianisation of CP market also falls in NDMC's 'Smart City' project. Naresh Kumar, NDMC chairman, has reportedly assured Naidu that results of the 'Smart City' project will become evident in about five months' time. He further added that the work to strengthen the infrastructure with energy grid network would begin in February 2017. In March, he added, work on establishing automatic metering with automatic demand response, and supervisory control and data acquisition will begin.
CarDekho
No Entry For Cars In Delhi's Connaught Place From February 2017